Basics of technology
Technological solutions like eIES© and laRET© are complex. They comprise several system components. After a multi-year market study, no comparable complete energy-conversion solutions could be found on the market. As a consequence, the MESY network project was formed. We offer a unique technological innovation, a follow-on technology superbly complementing existing renewable energy production worldwide. Presently, MESY is the only provider of a total system solution for the conversion and storage of surplus electricity worldwide, into a stationary and a transportable product offer.
Schematic of energy chain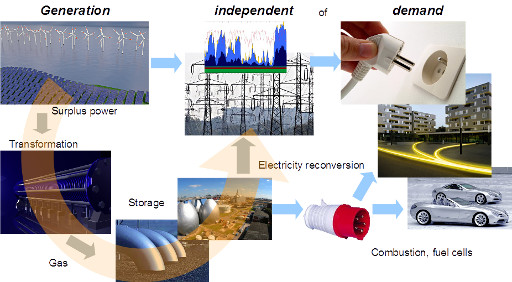 ---
Schematic of

eIES

© and

laRET

© elektrolysis plants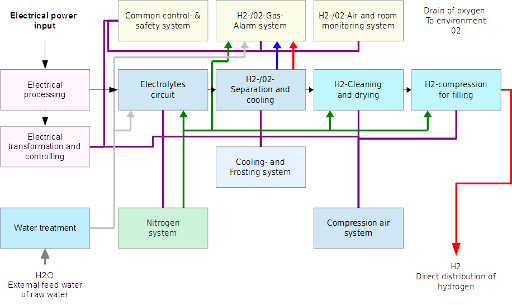 ---
Schematic of Fossil Fuel Injection Technology (FFI) for CO2 reduction of conventional power plants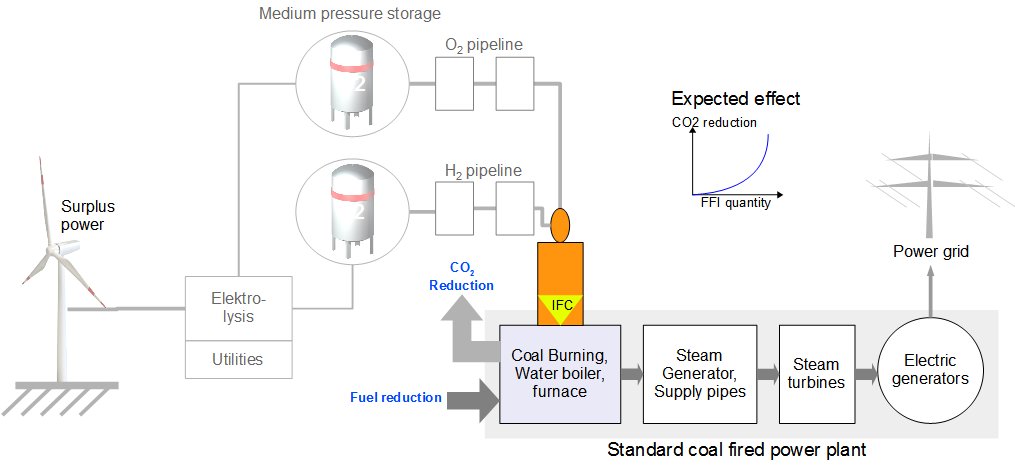 Schematic of Steam Power Injection Technology (SPI) for repowering transformed Renewable Energy into electricity.